Sustainability Policy
Our Efforts to Realize a More Sustainable Society
As we lead businesses through technology, we believe it is our responsibility to think ahead to the future of global environment which lays the foundation for sustainable and continued growth.
Based on our management philosophy of "Innovation from Japan to the world," we have established a "5DNA" code of conduct as well as Simplex Philosophy to define our core values, and we are committed to offering "meaningful and rewarding work" by focusing on human resources as they are our source of continuous innovation and abundant creativity.
Through our business activities, Simplex Group confronts the issues that must be dealt with to realize a sustainable society and aims to achieve the kind of sustainable development that grows together with the global environment and society.
Environment
As a member of a society that operates in a global environment, we believe that addressing climate change and other environmental issues is vital.
We recognize the need to reduce the environmental impact of our business activities and are proactively working to address environmental issues and collaborate with other companies that aim to realize a sustainable society.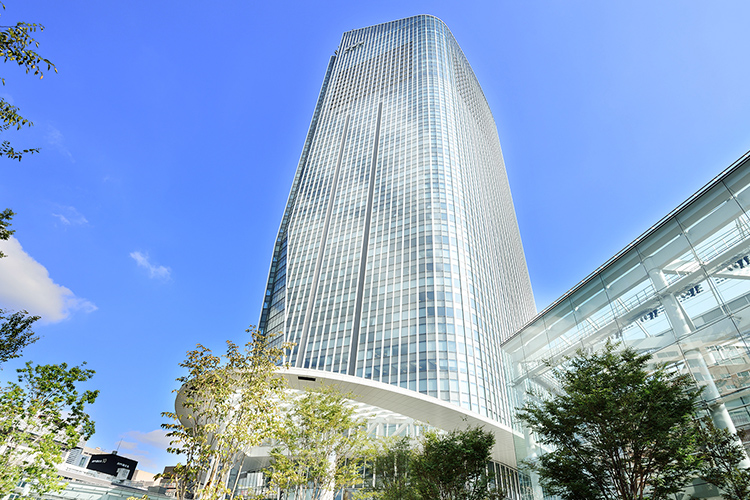 Energy Management
Simplex Group has its offices in office buildings that take proactive and cutting-edge approaches to environmental issues. By proactively selecting sustainable business environments, we are engaging in responsible energy management.
Reference: MORI Building environmental initiatives
For our internal systems, we actively use cloud servers, which are energy-efficient and help to reduce the burden on the global environment. Even in our client systems, we have developed support services for companies that choose to make use of the most advanced cloud computing. Since 2020, we have also participated in the "FISC*1-compliant APN*2 Consortium" by Amazon Web Services (AWS), a leading cloud server provider, with the aim of facilitating FISC compliance and promoting the use of AWS by financial institutions.
FISC : The Center for Financial Industry Information Systems
APN : Amazon Partner Network
Reference: AWS―Environmentally Friendly Cloud and 100% Renewable Energy Initiatives
BCP&Resilience
The Simplex Group is integrating a Business Continuity Plan (BCP) to ensure that the systems and services we provide are not susceptible to prolonged interruptions. We are dedicated to taking the measures necessary to safeguard our valuable information assets from disruptions and disasters, and to ensure the prompt resumption of business activities.
Social
In order to maintain our status as a group of sustainable professionals with extensive expertise both in business and technology, we place the utmost importance on our human resources.
We believe that the most important factor in our ability to continue creating innovation for society is to maintain positive relationships with talented people over the long term.
Accordingly, our key focuses are on hiring and training people with great potential as businesspersons regardless of their gender, age, nationality or disability status, and also on providing a working environment where each person can realize their full potential.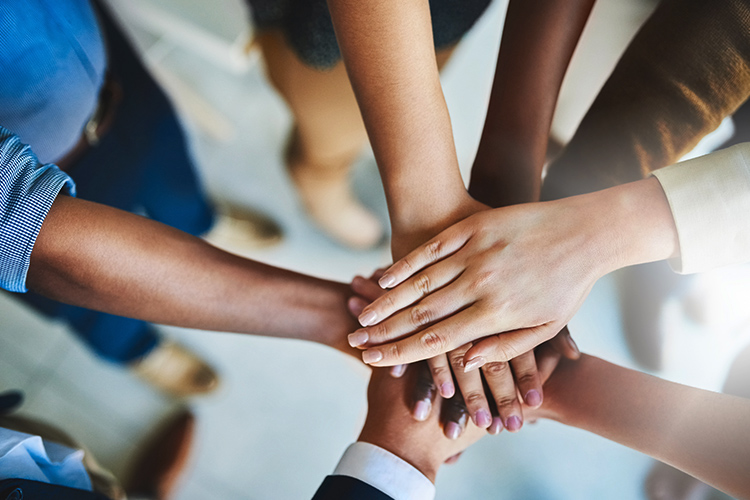 Diversity&Inclusion
Since our inception, Simplex Group has done everything we can to support those who are interested, motivated, and passionate for self-fulfillment in the areas where the company takes on challenges, with no discrimination or categorization whatsoever. We are committed to fostering a corporate culture that enables "meaningful and rewarding work," and where a diverse range of human resources can work together, have a distinct sense of ownership, and stretch their potential to the fullest.
We hire new graduates, mid-career workers, and persons with disabilities, regardless of gender, age, or nationality
Our staff includes athletes aiming to be globally active in para-sports (equestrian, swimming, table tennis, basketball, etc.)
Our staff includes many employees of diverse nationalities
We provide training, on-the-job training, and workshops that provide opportunities for each employee to improve their skills
Employee Health&Safety
For a company to achieve sustainable growth, it is important that its employees are in a state where they can demonstrate their great potential at all times―in other words, they need to be healthy both physically and mentally. Simplex Group proactively focuses efforts on health and productivity management and is dedicated to providing an environment in which all employees can work with peace of mind and engage in work with health, vitality, and a sense of fulfillment.
100% of employees undergo an annual health checkup , and the company helps cover the cost of subsequent checks for those with abnormal diagnoses
Mental health care is monitored through stress checks (twice a year)
Occupational health physicians (psychiatrist and internist) and certified psychologists are available
Health committee meetings (once a month) are held with occupational health physicians
Employees are enrolled in Group Term Life insurance (GTL) and Group Long-Term Disability insurance (GLTD)
Training on health management is administered to all employees
A system is in place for internal safety through regular workplace patrols
In-house vaccinations and dental checkups are available
Relaxation rooms (with massages) are provided at each site
Labor Practices
We believe that it is a company's responsibility to prioritize the job satisfaction and stable lives of its employees. As a company that supports self-fulfillment, we continuously work to realize a work environment in which each individual can challenge their goals with workstyles that are as flexible as possible under applicable laws and regulations.
Environments for office/remote/mobile work have been established
An interval between shifts system has been introduced
A flexible and efficient work system has been realized
Our support systems for childcare and nursing care do not distinguish between genders, etc.
Governance
As a provider of advanced IT solutions and services that contribute to our customers' businesses, we take the importance of governance seriously.
By applying highly effective governance in line with our business philosophy, we aim to achieve sustainable and sound corporate growth.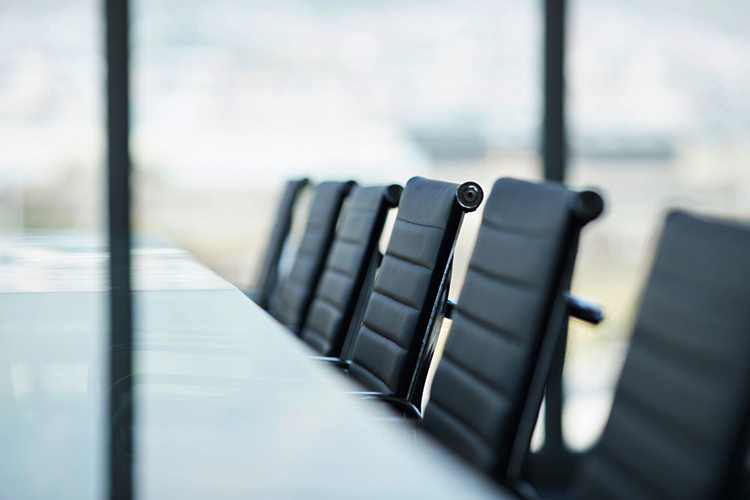 Business Ethics
Every one of our employees, as part of the organization and based on our business philosophy, is expected to guide their own actions and fulfill their duty as a member of society. We also strive to foster an awareness of compliance that compels employees to not only comply with legislation and contracts, but also act with high ethical standards that are aligned with social ethics.
Competitive Behavior
Integrity is the foundation of corporate activities. We comply with all laws and regulations related to fair competition and transactions, including the Antimonopoly Act and Subcontractor Act (Act against Delay in Payment of Subcontract Proceeds, Etc. to Subcontractors). To maintain fairness in our business activities, we familiarize all relevant persons on corporate ethics to ensure appropriate behavior.
Systemic Risk Management
Given the fact that financial institutions are our major clients, we believe that having measures against systemic risks is extremely important. Not only have we built a solid infrastructure that includes robust servers, we also follow guidelines of the Financial Services Agency in order to manage and prepare for financial systemic risks.
Customer Privacy
In addition to ensuring confidentiality in business-to-business transactions, we also provide robust products and services that ensure the confidentiality of personal information handled by our clients. For more information, please visit our Privacy Policy.
Data Security
Since our inception, we have consistently engaged in business with an advanced awareness of information security and accumulated extensive expertise and experience in this area. For our internal systems, we have adopted Microsoft 365 E5 security to provide comprehensive protection against the leakage of confidential information. Some solutions are validated under an Information Security Management System (ISMS), and we also regularly improve the awareness on and knowledge of security through measures such as monthly trainings for all employees as well as annual exams.
For more information, please visit our Basic Policy on Information Security.